Dr. Gary Nail, D.D.S. & Dr. Jim Nail, D.D.S.
General Dentistry – Springfield, MO (417) 881-1212
Our staff of qualified professionals works together as a team to bring you the highest quality treatment in a warm and caring atmosphere. It is our goal to provide comprehensive dental care with special attention to individual needs.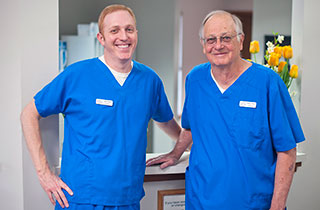 We are conveniently located in the Woodhurst Office Complex, just southwest of the mall in Springfield, Missouri. Our dental family includes patients from Branson, Nixa, Ozark, Republic, Rogersville, and many other Ozark communities.
Patient Favorites
Doctors Prescribe Only Those Procedures Which are Genuinely Needed
Great Cosmetic Options for Smile Enhancement
Digital X-rays and Panoramics
Exceptional Individual Time with the Doctors
Minimal Time in the Waiting Room
In Office and at Home Bleaching Options
High Quality Work at an Affordable Price
Dental Services For All Ages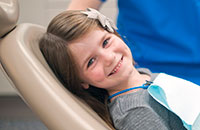 Preventive Dentistry
Filling Restorations
Implant Restorations
Crowns and Bridges
Root Canals
Full and Partial Dentures
Emergency Treatment
Extractions
Cosmetic Dentistry
Teeth Whitening
Treatment of Gum Disease
TMJ/TMD Treatment
Sleep Apnea Devices
Custom Athletic Mouth Guards
Children's Dental Care
Geriatric Dental Care
Insurance
Most dental insurance is intended to cover some, but not all of the cost of dental treatment. Patient co-pays and/or deductible expenses must be paid by the patient. We accept most dental insurance and will be happy to estimate benefits and submit dental claims for you.
Payment Choices
We make every effort to minimize the cost of your care. You can help by paying for your treatment at the time of your visit. For your convenience we accept Visa, MasterCard, and Discover, as well as cash and check. Financial arrangements may be made when extensive dental care is needed. We can usually work with you to tailor payment options to your needs. We participate in Care Credit for extended financing.
Contact Information
1200 E. Woodhurst Drive, Building M, Suite 400
Springfield, MO 65804
(417) 881-1212
Serving Springfield, Nixa, Ozark, Rogersville, Republic, Branson,
and the surrounding area.
OFFICE HOURS
Monday – 8 am to 5 pm
Tuesday – 8 am to 5 pm
Wednesday – 8 am to 5 pm
Thursday – 8 am to 5 pm
Friday – 8 am to 1 pm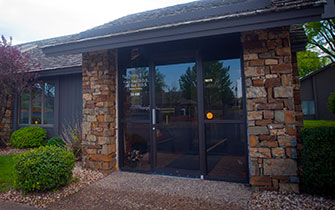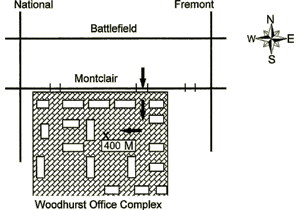 General dentists do not have the extra training necessary to be Licensed as Specialists in the areas of endodontics (root canals), oral surgery, periodontics (gum disease), prosthodontics (dentures and removable or fixed appliances), pediatric dentistry (for children) , orthodontics (braces), or pathology. However, general dentists are trained extensively in these areas of dentistry and are qualified to provide many services in the areas listed. Cosmetic, Family, and Implant dentistry are non-specialty interest areas that do not require specific educational training to advertise.